Oklahoma Biker Wedding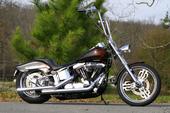 Rev. Bone's Services
Weddings
Vow Renewals
Blessings
Funerals
Thank you for visiting the Rev. Bones.
This site is currently under re-construction, so hang in there with me.
I am ordained, non-denominational, and open minded. Part of being a Biker is a certain willingness to bend the rules. If you are looking for a service that strays from the traditional a little or leaves it in the dust, talk to me.
While we are under construction, I can be reached at bikerwedding@live.com.
Stop by and check out progress here on my site.
I am generally available to Oklahoma, and parts of Kansas, Arkansas, Missouri, or the general vicinity.